Axel Springer hy und Klöckner & Co begründen strategische Partnerschaft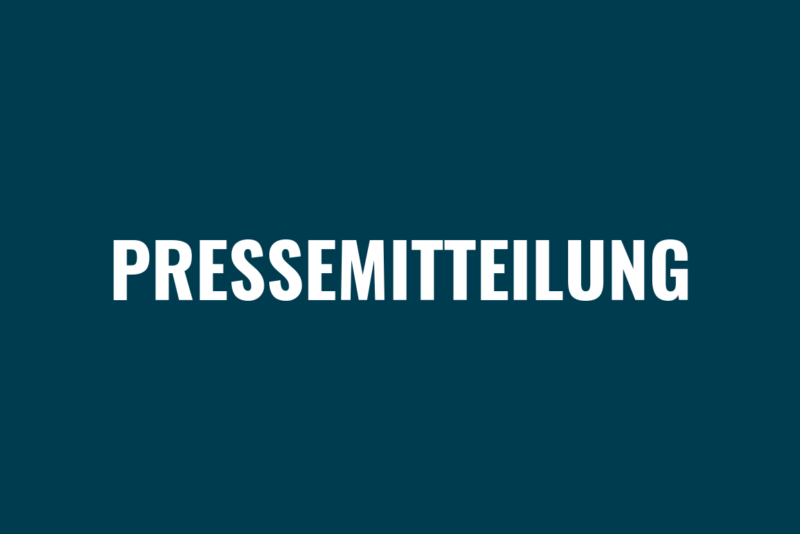 14. Januar 2019
(See english version below)
Zwei Pioniere der digitalen Transformation bündeln ihre Kräfte
Enge Zusammenarbeit bei der Beratung führender Unternehmen
Analyse, Strategie, Kulturwandel, Company Building, Plattform-Bau, Investing und Venturing aus einer Hand
Berlin/Duisburg, 14. Januar 2019 – Mit sofortiger Wirkung beginnen zwei erfolgreiche Pioniere der digitalen Transformation eine neue strategische Kooperation. Axel Springer hy und Klöckner & Co bieten über die Digitaleinheit kloeckner.i ausgewählte Leistungen künftig gemeinsam an. Damit entsteht ein einzigartiges Beratungsangebot von Unternehmern für Unternehmer. Axel Springer und Klöckner & Co haben ihr jeweiliges Geschäft außergewöhnlich erfolgreich in die digitale Welt überführt. Sie gelten als Pioniere und Vorbilder der Transformation. Ihr Erfahrungswissen stellen sie anderen Unternehmen nun gemeinsam zur Verfügung. Beide Partner bringen ihre Stärken in die Partnerschaft ein.
Axel Springer erzielt über 80 % seines operativen Konzernergebnisses mit digitalen Angeboten. Dazu gehören zahlreiche disruptive Plattformen, die weltweit erfolgreich sind. Axel Springer hy ist ein Unternehmen der Axel Springer SE und wurde Anfang 2017 neu gegründet. Die Experten von Axel Springer hy helfen Unternehmen bei ihrer digitalen Transformation, beim Kulturwandel, beim Entwickeln der Strategie und bei deren Umsetzung. Klöckner & Co hat durch kloeckner.i die digitale Transformation bereits so weit vorangetrieben, dass rund ein Viertel des Konzernumsatzes über digitale Kanäle abgewickelt wird. Bis zum Jahr 2022 sind 60 % Digitalumsatz geplant. Darüber hinaus hat Klöckner die Plattform XOM Materials gestartet, die den digitalen Handel mit zahlreichen Werkstoffen ermöglicht und auch den Wettbewerbern des Unternehmens offensteht. Beide Unternehmen haben einen internen Kultur- und Organisationswandel bewältigt, der solche Erfolge ermöglichte.
Axel Springer hy beschäftigt über 40 Digitalexperten, die Kunden außerhalb der Axel Springer SE bei Analyse, Strategie, Kulturwandel, Firmenbau, Investments und Venturing beraten. Seit Gründung im Februar 2017 fanden bereits 90 Projekte mit 52 Kunden statt. In Berlin arbeiten für kloeckner.i nahezu 90 Mitarbeiter an der digitalen Transformation von Klöckner & Co und der Konzeption, dem Aufbau und dem Betrieb von Plattformen. Sie treiben auch den Kulturwandel innerhalb des Konzerns voran. Die Fähigkeiten dieses Teams werden nun erstmals auch dem offenen Markt zur Verfügung gestellt. Axel Springer hy und Klöckners Digital-Team bleiben rechtlich selbständige Einheiten, die den Kunden ihre gemeinsamen Leistungen aus einer Hand anbieten.
Christoph Keese, geschäftsführender Gesellschafter von Axel Springer hy: "Uns eint der unternehmerische Ansatz. Wir bei Axel Springer hy und unsere Kollegen bei Klöckner sind getrieben von Unternehmergeist und Umsetzungswillen. Alles, was wir unseren Kunden anbieten, haben wir selbst schon einmal gemacht, und wir lernen ständig dazu. Wir kennen die Schwierigkeiten der digitalen Transformation und ruhen nicht, bis wir sie für unsere Kunden gelöst haben. Wir ergänzen uns gut mit Klöckners Team und sprechen die Sprachen der Schwer- und der Digitalindustrie fließend. Uns geht es gemeinsam darum, Erfolge für unsere Kunden zu schaffen. Wir helfen, aus den Gewinnern des 20. Jahrhunderts die Champions des 21. Jahrhunderts zu machen."
Gisbert Rühl, Vorsitzender des Vorstands der Klöckner & Co SE: "Die Fähigkeiten der beiden Unternehmen ergänzen sich optimal. Wir haben mit kloeckner.i erfolgreich B2B-Plattformen mit einem eigenen Team aufgebaut – vom Konzept über das Design bis zur Programmierung. Gleichzeitig haben wir die Integration mit dem Kerngeschäft geschafft. Dieses Pionierwissen bieten wir nun auch anderen Unternehmen an und kombinieren es mit den außergewöhnlichen Fähigkeiten von Axel Springer hy. Das Team von hy ist ein führender Berater für disruptive Strategien und deren Implementierung bei Unternehmen."
Über Axel Springer hy:
Die Axel Springer hy GmbH unterstützt Unternehmen bei ihrer digitalen Transformation. Die rechtlich eigenständige Tochter der Axel Springer SE entstand Anfang 2017. Sie bedient die steigende Nachfrage nach individuellen Konzepten, um disruptiven Herausforderungen gerecht zu werden und diese in unternehmerische Erfolge zu verwandeln. Die mehr als 40 Digitalexperten unterstützen Kunden bei Strategie, Umsetzung und Kulturwandel. Als Teil des Tech-Ökosystems bringt hy Gründer, Innovatoren, Investoren und Führungspersönlichkeiten traditioneller Unternehmen zusammen, da intensiver Austausch über Firmengrenzen hinweg nachweislich zu größerem Erfolg führt. Kunden der Axel Springer hy GmbH kommen aus zahlreichen Branchen und reichen von großen Mittelständlern bis zu internationalen Konzernen.
Ansprechpartner Axel Springer hy:
Christoph Keese – Geschäftsführender Gesellschafter
Telefon: +49 30 25 91 78150
E-Mail: christoph.keese@hy.co
Über kloeckner.i:
Um alle Projekte im Rahmen der konzernweiten Digitalisierungsstrategie unter einem Dach zu bündeln, hat Klöckner & Co im Jahr 2014 mit kloeckner.i ein eigenes Group Center of Competence für Digitalisierung in Berlin gegründet. Die Hauptaufgaben von kloeckner.i sind die Entwicklung, das Testen und der konzernweite Rollout digitaler Lösungen sowie die Steuerung der Online-Marketing-Aktivitäten des Konzerns. Aktuell arbeiten rund 90 Mitarbeiter aus den Bereichen Produktinnovation und -entwicklung, UX und Design, Online Marketing, Business Analytics sowie Customer Care bei kloeckner.i. Zukünftig werden auch digitale Beratungsdienstleistungen für externe Unternehmen angeboten. Über die Integration in den proprietären B2B-Marktplatz von Klöckner & Co ermöglicht kloeckner.i Beratungskunden zudem einen einfachen Einstieg in den 
E-Commerce.
Ansprechpartner kloeckner.i:
Christian Pokropp – Geschäftsführer
Telefon: +49 203 307-2050
E-Mail: christian.pokropp@kloeckner.com
Über Klöckner & Co:
Klöckner & Co ist weltweit einer der größten produzentenunabhängigen Stahl- und Metalldistributoren und eines der führenden Stahl-Service-Center-Unternehmen. Über sein Distributions- und Servicenetzwerk von rund 170 Standorten in 13 Ländern bedient der Konzern rund 120.000 Kunden. Als Vorreiter der digitalen Transformation in der Stahlindustrie hat sich Klöckner & Co zum Ziel gesetzt, seine Liefer- und Leistungskette durchgängig zu digitalisieren sowie die Einführung einer unabhängigen, offenen Industrieplattform voranzutreiben, die zur dominierenden vertikalen Plattform der Stahl- und Metallbranche werden soll. Aktuell beschäftigt Klöckner & Co rund 8.600 Mitarbeiterinnen und Mitarbeiter. Der Konzern erwirtschaftete im Geschäftsjahr 2017 einen Umsatz von rund 6,3 Mrd. €.
Die Aktien der Klöckner & Co SE sind an der Frankfurter Wertpapierbörse zum Handel im Regulierten Markt mit weiteren Zulassungsfolgepflichten (Prime Standard) zugelassen. Die Klöckner & Co-Aktie ist im SDAX®-Index der Deutschen Börse gelistet. ISIN: DE000KC01000; WKN: KC0100; Common Code: 025808576.
(English version)


Axel Springer hy and Klöckner & Co forge strategic alliance
Two digital transformation trailblazers join forces
Close cooperation to provide consulting services to leading companies
One-stop shop for analysis, strategy, cultural change, company building, platform building, investing and venturing
Berlin/Duisburg, Germany, January 14, 2019 – Two successful trailblazers in the field of digital transformation have entered into a strategic partnership with immediate effect. Axel Springer hy and Klöckner & Co, through its digital unit kloeckner.i, will in the future work together to offer selected services, creating a unique consulting service provided by entrepreneurs for entrepreneurs. Axel Springer and Klöckner & Co have realigned their respective businesses to meet the demands of the digital world with exceptional success. Both companies are pioneers and role models in the field of digital transformation and have now joined forces to share with other companies what they have learned. The partners bring complementary strengths to this new alliance.
Axel Springer generates more than 80% of its operating profits through digital offerings. These include numerous disruptive platforms that enjoy success across the globe. Set up in early 2017, Axel Springer hy is an Axel Springer SE Group company. The Axel Springer hy experts assist businesses with their digital and cultural transformation as well as in developing and implementing their strategy. Through kloeckner.i, Klöckner & Co has forged ahead with its own digital transformation, to the extent that digital channels already account for around a quarter of Group sales. The Company plans to increase this to 60% by 2022. In addition, Klöckner launched the XOM Materials platform, which makes it possible to digitally trade in a wide range of materials. The platform is also open to the Company's competitors. Both companies effected internal cultural and organizational change in order to make these successes possible.
Axel Springer hy employs more than 40 digital experts who provide consulting services to customers outside of Axel Springer SE in the fields of analysis, strategy, cultural change, company building, investments and venturing. Since being set up in February 2017, it has handled 90 projects for 52 customers. In Berlin, almost 90 kloeckner.i employees are dedicated to the digital transformation of Klöckner & Co, as well as platform design, construction and operation. They are also responsible for driving cultural change within the Group. This team's expertise will now for the first time be available on the open market. Axel Springer hy and Klöckner's digital team will remain legally independent entities that offer their joint services to customers from a single source.
Axel Springer hy CEO Christoph Keese says of the partnership: "We are unified in our entrepreneurial approach. We at Axel Springer hy and our colleagues at Klöckner are driven by an entrepreneurial spirit and the desire to effect change. Everything we offer to our customers, we have already tried and tested ourselves – and we never stop learning. We are aware of the difficulties associated with digital transformation and will not rest until we have found the right solution for our customers. We complement our Klöckner colleagues well and are now fluent in the languages of both heavy industry and the digital sector. As a team, our aim is to score successes for our clients. We are helping to turn the 20th century's top performers into 21st century champions."
Gisbert Rühl, CEO of Klöckner & Co explains: "The two companies' respective capabilities are the ideal match. With kloeckner.i, we have successfully developed B2B platforms using our own team – from concept idea through design to programming – while at the same time ensuring integration with our core business. We are now giving other companies access to the knowledge we have gained as pioneers in this field, combined with Axel Springer hy's exceptional expertise. The hy team are leading consultants when it comes to disruptive strategies and their implementation within companies."
About Axel Springer hy:
A legally independent subsidiary of Axel Springer SE, Axel Springer hy GmbH was set up in early 2017 and assists businesses with their digital transformation. The Company meets the growing need for customized concepts to meet disruptive challenges and transform them into entrepreneurial successes. More than 40 digital experts support clients with strategy development and implementation as well as cultural change. Since intensive cross-company dialog has been proven to generate greater success, hy brings together entrepreneurs, innovators, investors and business leaders from traditional enterprises as part of the tech ecosystem. Spread across numerous industries, the Axel Springer hy GmbH client base spans large medium-sized companies to international groups.
Contact person at Axel Springer hy:
Christoph Keese – Chief Executive Officer
Phone: +49 30 25 91 78150
E-mail: christoph.keese@hy.co
About kloeckner.i:
To bring all projects within the Group-wide digitalization strategy together under one roof, Klöckner & Co launched kloeckner.i in 2014 – a dedicated Group Center of Competence for Digitalization in Berlin. kloeckner.i's main tasks are the development, testing and Group-wide rollout of digital solutions together with management of the Group's online marketing activities. Some 90 employees now work at kloeckner.i in the fields of product innovation and development, UX and design, online marketing, business analytics and customer care. In the future, digital consulting services will also be provided to companies outside the Group. Through integration into Klöckner & Co's proprietary B2B marketplace, kloeckner.i additionally provides consulting customers with easy entry into e-commerce.
Contact person at kloeckner.i:
Christian Pokropp, Managing Director
Phone: +49 203 307-2050
E-mail: christian.pokropp@kloeckner.com
About Klöckner & Co:
Klöckner & Co is one of the largest producer-independent distributors of steel and metal products and one of the leading steel service center companies worldwide. Based on its distribution and service network of around 170 locations in 13 countries, the Group supplies around 120,000 customers. As a pioneer of the digital transformation in the steel industry, Klöckner & Co's target is to fully digitalize its supply and service chain and to support the launch of an independent open industry platform, which it aims to make the dominant vertical platform of the steel and metals industry. Currently, Klöckner & Co has around 8,600 employees. The Group had sales of some €6.3 billion in fiscal 2017.
The shares of Klöckner & Co SE are admitted to trading on the regulated market segment (Regulierter Markt) of the Frankfurt Stock Exchange (Frankfurter Wertpapierbörse) with further post-admission obligations (Prime Standard). Klöckner & Co shares are listed in the SDAX® index of Deutsche Börse. ISIN: DE000KC01000; WKN: KC0100; Common Code: 025808576.