3 Questions to Miroslav Dimitrov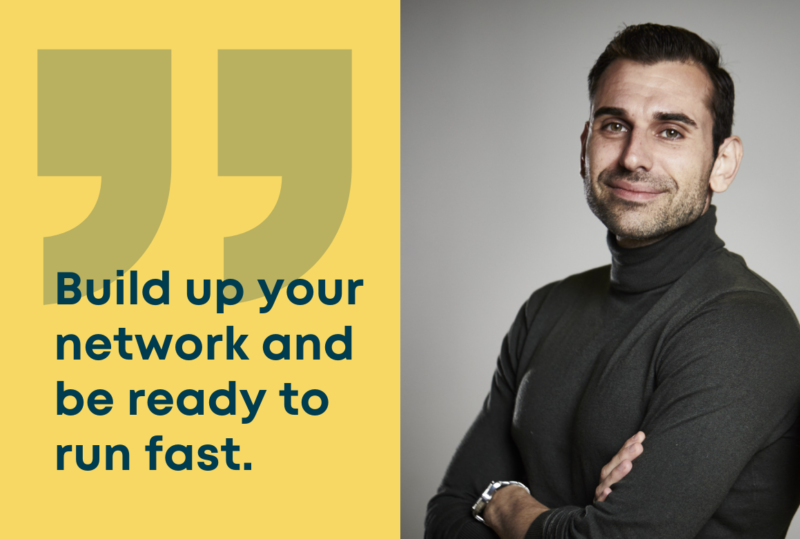 Miroslav is the Director of the SAP.iO Foundry in Berlin, their mission is to grow "a generation of revolutionary software businesses". That is a bold mission for an incumbent, so we wanted to get to know the team behind the SAP.iO Foundry.
Hello Miroslav, thanks for being with us today.
Thanks, Sebastian for having me.
Miroslav, can you explain your job to a five-year-old?
Ah, the most joyful customers. Let me give it a try – We help people to play the game they like on a much bigger playground. On a more serious note – we help entrepreneurs inside and outside of SAP to scale their B2B SaaS startup/company.
In the foundry network, our job is to find the most interesting B2B SaaS startups out there and help them integrate into our solutions to satisfy niche cases for our mutual customers and help them stay on top of the innovation funnel.
We do this by bringing together leaders from every region, industry, and line of business and ultimately create a great environment for all stakeholders. One in which you can test, verify and scale your product/solution much quicker. Since 2017, we've helped 300+ external startups and internal ventures accelerate their growth while enabling thousands of SAP customers to access innovation. 
To give some more colour to our work you can check out our last Data & Analytics program here and you are all invited to our Sustainable Future program kick-off next Thursday. RSVP here.
What advice would you give to someone who wants to start a career in Corporate Innovation?
Start somewhere else first. Of course, it depends on your particular industry and experience, but if you're fresh out of university you would derive more value from learning your desired industry "ropes" first. This would allow you to really learn and experience the "problems" first-hand which is invaluable in my view. This is really important to be able to distinguish from yet another nice-to-have solution from a potential game-changer.
If you've done that and now want to jump into corporate innovation – then the only valuable advice I can give you is to build up your network and be ready to run fast. And that's an ongoing process. Large enterprises are complex organisms and one can easily get lost while trying to push a new idea. Without a "map" you lose valuable time and resources. So, in this regard, it helps to know both processes and people to do things quickly which is what is needed when we speak about innovation.
Looking back, which trend did you personally miss out on big time?
Cryptocurrency. Like massively. We were talking with friends in university around 2011/2012 after the first massive spikes. At the time we were thinking of business cases and we wanted to 'mine' them. (don't laugh..) We quickly came to the conclusion we would need much larger capital to make it meaningful, so we dropped the idea after a few weeks of research. Being a fan of fundamental analysis myself I was hesitant to invest in bitcoin compared to stocks as I couldn't afford any potential loss of my little student savings at the time. This actually serves as a great lesson for me – applying traditional models and frameworks to evaluate something brand new with no potential disruptive qualities is probably not a good idea. 
Tell us about yourself. Tell us something we can't find on LinkedIn.
Apart from everything you can find on LinkedIn – I have two main hobbies:
I like all kinds of competitive sports. Keeps my mind clear and really teaches you discipline and patience. Especially the last one is a bit hard for us millennials. We were kind of raised in a world where many things happen instantaneously. When you practice jiu-jitsu or tennis for that matter you very quickly learn that it will take you many months and years of deliberate, focused practice to be on a good enough level.
Reading anything on the topic of Psychology – I am just fascinated with how people make decisions and what is inherently driving them.
Learn more
To check all of our open programs visit https://sap.io/