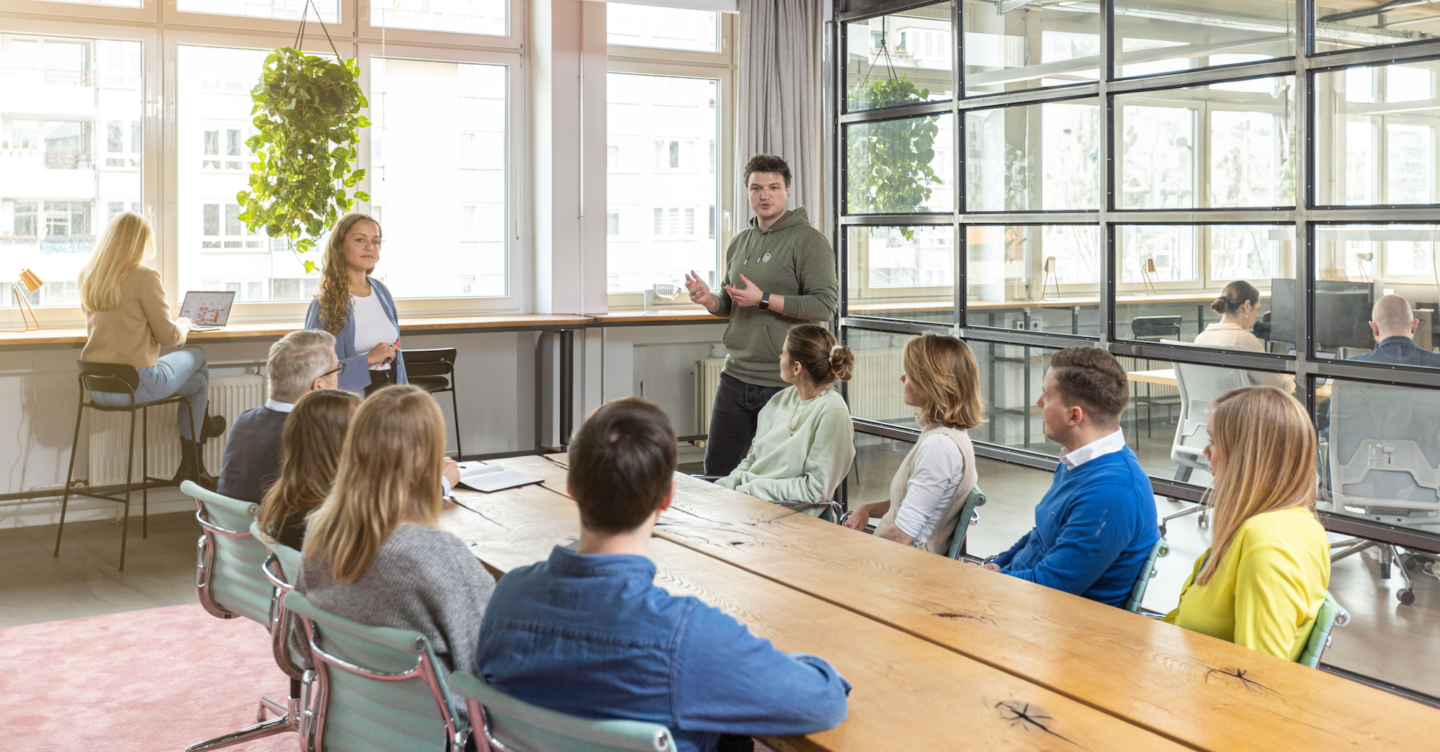 Data-driven. Entrepreneurial. Opinionated. We create impact in the field of strategy, innovation and digital transformation–with consulting services of a new generation.
We are looking for you.
Students and graduates

Whether it's an internship, a student trainee or joining us after graduation. With us, you take on responsibility from day one and work with our consulting teams on exciting projects. So, you want to get things started and really make a difference? Then come to hy and together, we redefine consulting.

Professionals

You already have experience in consulting and are looking for your next challenge? We are a fast-growing team and together with our clients we develop the solutions for tomorrow's questions. Do you want to grow and work in highly challenging areas? Come to hy and get involved.

Partners

At hy, we are building a partner structure in which all partners make important decisions for the operational and strategic development of hy. If you have a relevant network, are a thought leader in your area of expertise and are ready to successfully build your business unit – then hy is the right place for you.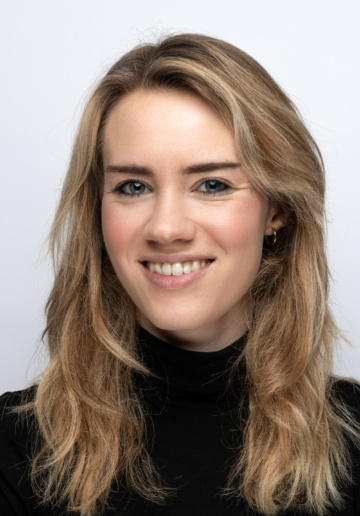 hy voices
At hy, we're not only making beautiful slides, but also no one is afraid to get their hands dirty, no matter at what level. Everyone is open and helpful, appreciation is lived out and everything is communicated transparently. And not only at work, but even more so at team events and the retreat.
Charlotte Pohlmann
Engagement Manager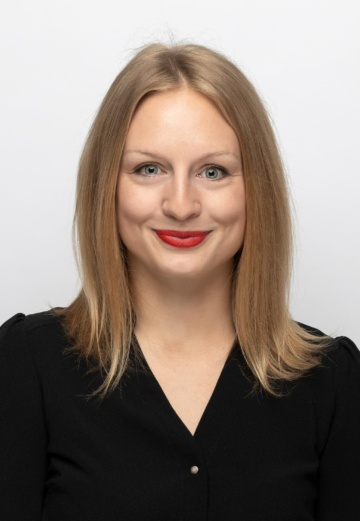 hy voices
The digital scene is my home – that's why the hy team convinced me right away. Here, founders meet experts, and instead of using buzzwords, we speak from experience. No matter how challenging a project is, with the right people everything can be mastered and fun can be had. The desire to create is strong, the profiles are wide-ranging and everyone can learn from each other. If you're up for that, you've come to the right place.
Marie-Luise Klose
Vice President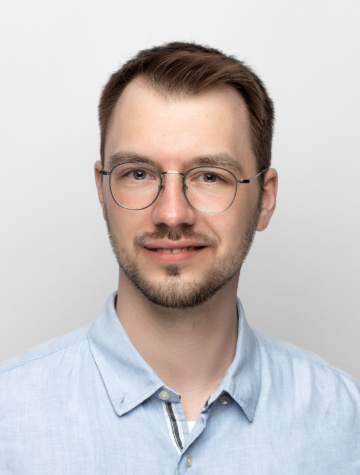 hy voices
Before joining hy, I was a founder myself and worked a lot in startups. Now I want to bring technology—in particular artificial intelligence—into companies and use it there, where they are helpful. I like the fact that in my team at hy we follow this mission and apply a high speed, which allows us to create new technical solutions quickly.
Kris Laumann
Senior Product Manager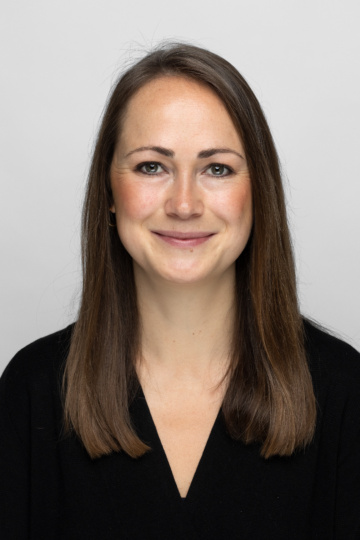 hy voices
I have founded my own startup and am happy to meet people with an entrepreneurial background here as well. In the joint work, I experience a lot of appreciation and benefit from the individual strengths that everyone brings to the team. That makes the work at hy varied and exciting.
Magdalena Wagner
Strategic Assistant to the CEO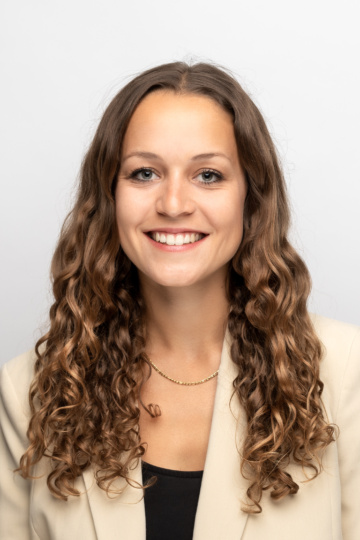 hy voices
I chose hy because I am interested in innovative business models and there are a lot of great people working here who inspire me and with whom I therefore enjoy working. In addition, you are given responsibility very quickly and therefore learn a lot in a short time.
Maren Lüddemann
Consultant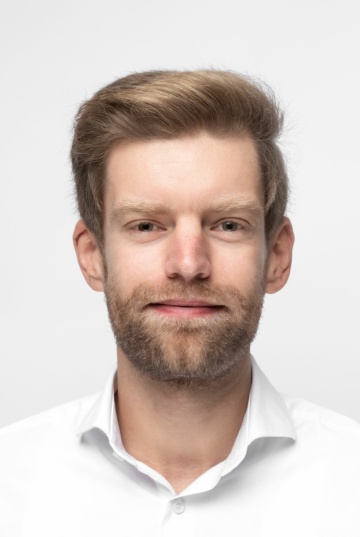 hy voices
The best thing about hy and especially in my team is the variety of topics. We work on many different projects, and I never get bored with the daily tasks. My biggest highlight was setting up the first European venture capital fund for new space startups, where we set up the whole team and the fund infrastructure "from scratch".
Dr. Simon Miterreiter
Strategic Assistant to the CEO
hy values
What we believe in and how we work
Curiosity

We are curious. We always ask that one extra question. We create space for ourselves to try out new things. When in doubt, we also take unknown paths. The diversity in our team and the personal development of each individual are the basic prerequisites for this.

Respect

Our different experiences and views make us special. They are the most valuable drivers of our work. In doing so, we cultivate a respectful and appreciative approach.
Excellence

Precision is in our DNA. We pay attention to every detail, because innovation can only thrive on a solid foundation. We provide our customers with clear and unambiguous recommendations for action. In this way, we constantly challenge ourselves to think in new ways.

Entrepreneurship

We are passionate co-entrepreneurs. With a willingness to take risks, an innovative spirit and an out-of-the-box mindset, we inspire our clients and take full responsibility for the opportunities we develop together.
We are looking for
brave personalities who dare to think big