hy Technologies
Technology Partner for Innovation
Software Solutions

We offer two software- and database solutions, the Ecosystem Manager and SPACBook, as Software-as-a-Service (SaaS).

Consulting Tools

Modern consulting is empowered by AI and software. That's why we provide a range of data processing and automation tools for our colleagues at hy Consulting.
Custom Software

Using our extensive tech repertoire, we build custom software solutions as well as matchmaking platforms and business intelligence tools.

Questions?

We would be delighted to tell you more about our services in development, consulting and analysis in a personal conversation; whether virtually or in our Berlin office.
Products
hy Technologies offers the Ecosystem Manager and SPACBook as SaaS.
Both products can be used immediately, are easy to integrate and can be adapted to the needs of our customers on request. We directly integrate additional data sources or connect existing solutions.
Ecosystem Manager

With over 2 million startups in its database, collaboration features, a stage gate processes for due diligence, AI-powered search, and 400 news sources the Ecosystem Manager is the go-to tool for scouting in corporate innovation. Learn more

SPACBook

Our database for Special Purpose Acquisition Companies (SPACs) contains 23,000 daily updated data points, providing a comprehensive overview of the European SPAC landscape. Extensive information on sponsors, management, targets and PIPE investors is tightly interlinked, all for simplified research. Learn more
Customized software for your organization
hy Technologies uses a proprietary tech stack of software components that have already proven themselves in various projects and form the basis of our custom solutions. In this way, hy Technologies manages to develop in reliable, short cycles and to push the individual requirements of the project.
Machine-learning-based big data analytics are regularly at the heart of hy's work. In past projects, hy Technologies developed, among other things, a platform for market intelligence, a data pipeline for patent documents, and a service for processing files from the US SEC. 
In order to carry projects successfully into the organization, hy Technologies is seamlessly integrates into the work of our colleagues from consulting. Similarly, the work of the entire hy team is embedded in the existing structures of the customer, resulting in efficient and harmonious collaboration.
Do you have a project idea?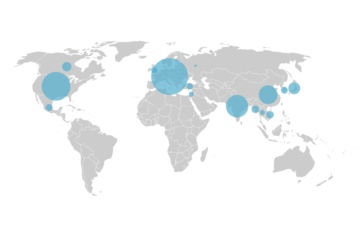 Past Projects
hy Technologies analyzed selected labor markets for an Asian fashion retailer. Movements and distributions of professionals were examined based on job postings.
Asian Fashion Retailer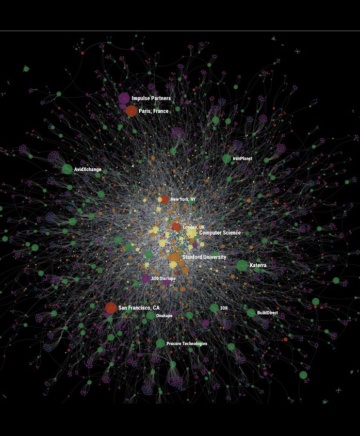 Past Projects
In this project, hy Technologies enriched startup profiles with social media data on the founders' backgrounds and built an interactive tool to explore diverse industries.
German Construction Company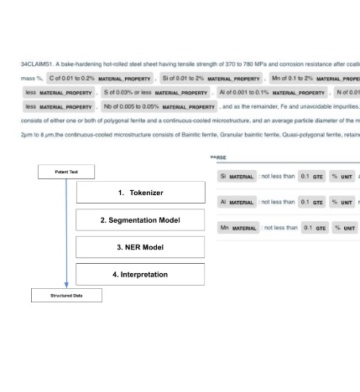 Past Projects
In this project, hy Technologies used artificial intelligence to read chemical properties from patents. From data annotation tools for an Active Learning approach to training the models and displaying the results, hy Technologies built every part of the process.
German Heavy Industry Company
In-house Tooling
The right tools for consulting
"At hy Technologies, we develop software for our consulting colleagues and build solutions for them that are not available on the market. No matter if it is about analyzing data, automating processes or communicating results, with our proprietary tech stack the consultants always have the right tool at their disposal. Here, as in customer projects and our own products, we use modern technologies, artificial intelligence and best practices from data science and software development. In this way, we can help our colleagues make the decisive difference."
-Kris Laumann
Product Manager at hy Technologies