Reaping the rewards of growth with excellence in innovation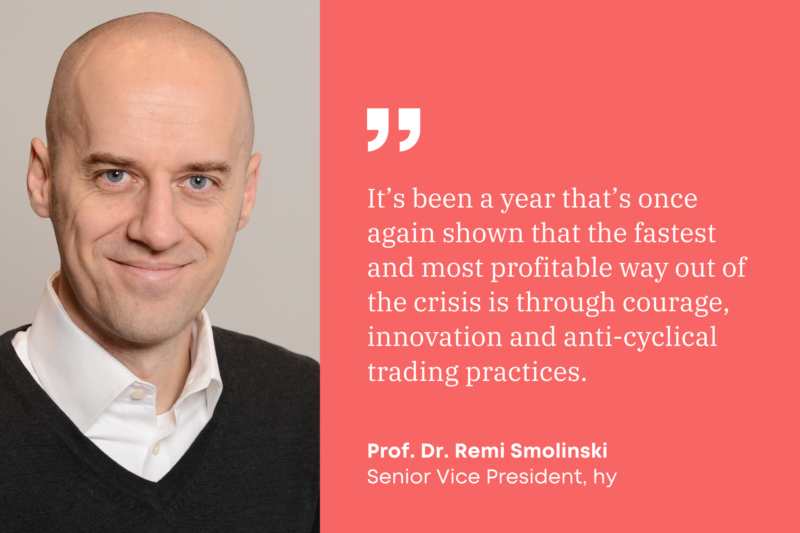 What do you want to move in 2021?
It's often repeated that the greatest fortunes are made in times of crisis and, although the data only partially supports this assertion, it would be interesting to briefly consider what mechanisms actually lie behind capital re-allocation during times of crisis.
When negative news hits the market, most investors sell their assets, and this in turn contributes to a reduction in their prices and quoted market values. If this process repeats itself, then we're talking about a crisis. In other words, a crisis emerges if lots of market participants lose their faith in the future at the same time.
How can you accumulate assets in such times? This growth in capital is a reward for the brave, who plan strategically, engage in trading that goes against the cycle, and who buy assets that have lost value so that they can sell them on at a higher price after the crisis has passed. Warren Buffett put it succinctly when he said, "Be fearful when others are greedy, and be greedy when others are fearful."
What does this really have to do with innovation? The spectrum of reactions to the Corona crisis were extremely fascinating to watch. Many companies have reduced their budgets or have completely shut down and have sometimes even voluntarily limited their business activities. Then again, a few have used this time strategically to radically rethink their business models and have invested in innovations to prepare themselves as well as possible to reap the benefits of post-Corona economic growth.
That's why 2020 has paradoxically been a really intense year for experts in the field of growth and innovation. It's been a year that's once again shown that the fastest and most profitable way out of the crisis is through courage, innovation and anti-cyclical trading practices. These factors have the potential to reawaken our faith in the future and to generate further growth in the years to come.
Prospects 2021
Rethink growth!
Generate more impetus for growth with excellence in innovation
Reform market inefficiencies with the aid of new business models