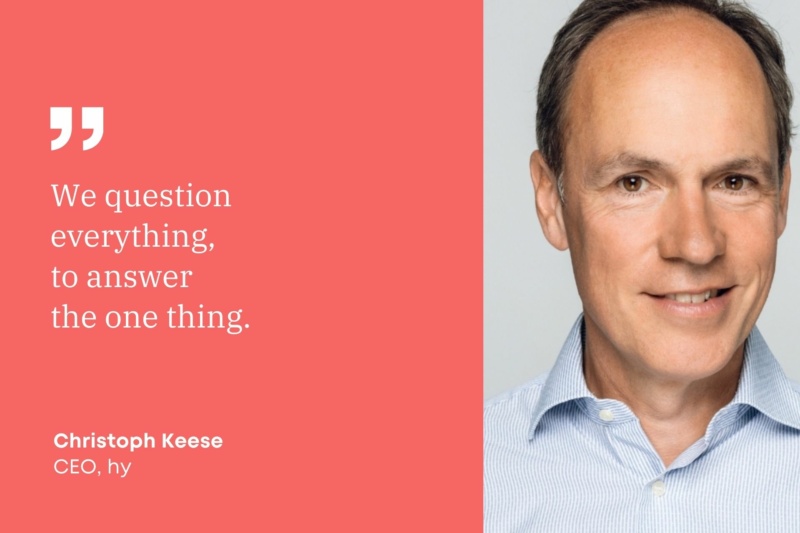 What do you want to move in 2021?
I was sitting here on this very spot barely twelve months ago and writing about what 2020 could have in store for us. I began those lines with the sentence: "A new year has begun, and disruption and digitalisation are buffeting us faster than ever before." These words have come true but mainly for a different reason than I'd thought at the time. A black swan has crossed our path, a statistical improbability has become real. From one little bat (allegedly) out of a Wuhan wet-market to a globe-encompassing pandemic that has led to hundreds of thousands of deaths, made millions unemployed and thrown the lives of billions off course – how high was the mathematical probability of this chain of events? Vanishingly small, like a grain of sand in the cosmos, or a black swan in a flock of pure white ones.
What does this tell us? Apart from anything, this: don't trust extrapolations from the past. Get ready for some extremely unlikely events. In business this is happening no less often than in the healthcare context. Can a single start-up bring the entire auto industry to its knees? Yes, it can. Can an obscure video conferencing app ground the traditional airline industry? Don't bet against it. Backyard programmers crashing the banks? That's also happened. Black swans turn up more often than our common sense would like us to believe.
What should we expect in 2021? As in previous years, we've invited leading thinkers from our network to share their views of what may come. A lot has changed: in our work and in our lives. Digital has become the new normal. Masks are shaping the image of the everyday. The hunt for a vaccine and the first reports of success from German research companies like BioNTech and CureVac are giving us cause for hope. But we've also learned not to rest easy too soon. The one who see risks and opportunities that no-one else has seen is the one who has the leading edge. And the easiest way to find risks and chances is to ask the right questions.
At hy, questions are our passion. Our motto? We question everything, to answer the one thing. Behind the best questions lie the best answers. In partnership with our clients we combine passion for not taking anything for granted, to put in doubt all accepted knowledge, to shatter every preconception until it can't be shaken up anymore. To be at the top of its market sector is to deal in intellectual arbitrage – now more than ever before. Against this backdrop we look forward to still being there for you in the new year.