Embracing lifelong learning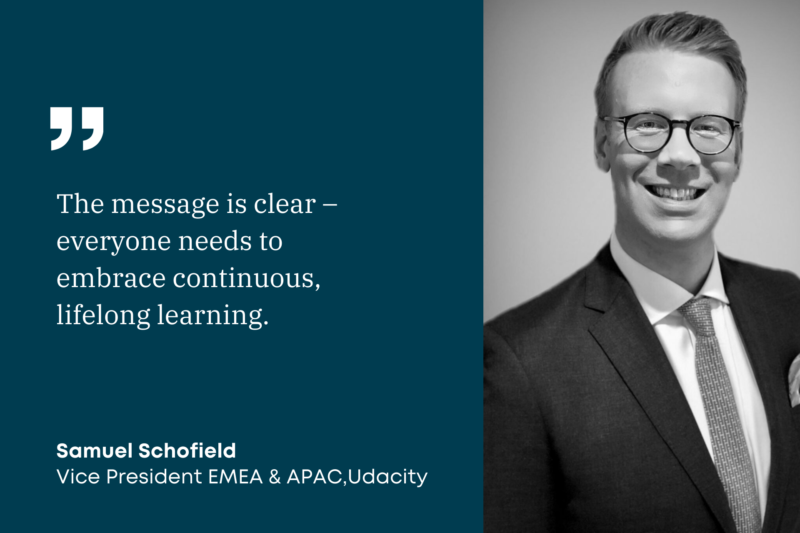 What do you want to move in 2021?
In 2021, we at Udacity want to continue to help train the world's workforce in the careers of the future. While Covid closed down the traditional, in-person paths to deliver quality technical education, it also demonstrated the viability of online training if it's done right, with hands-on learning, real-world projects, and a supportive community of mentors and experts.
World Economic Forum data shows that 75 million jobs will be disrupted over the next five years by new technologies, but 133 million new jobs will be created in those same technologies. The message is clear – everyone needs to embrace continuous, lifelong learning.
Individuals need to accept this new reality, remain flexible, open-minded and take personal ownership of and make a conscious commitment to their continuing education. Businesses need to invest in their current employees to retrain and upskill them, because there aren't nearly enough graduates in artificial intelligence, data science, or cloud architecture coming out of universities. While governments need to fund scholarships and workforce development programmes for both their younger, 18–24 year-old population, but also for older workers who would otherwise be made redundant by new technologies and who have the aptitude and ability to learn new skills if given a chance.