Digital transformation in focus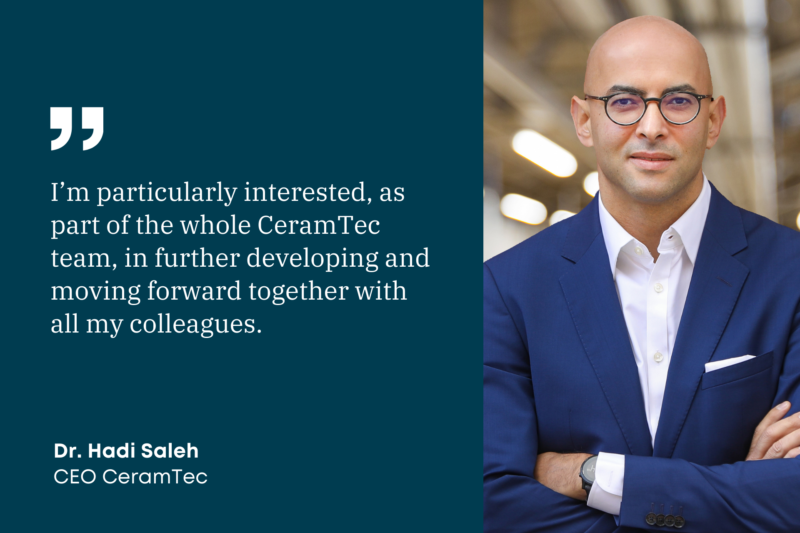 What do you want to move in 2021?
We're living in really intense times and during a phase of transformation that's challenging us all and calling into question existing company models, patterns and processes. I'm particularly interested, as part of the whole CeramTec team, in further developing and moving forward together with all my colleagues, when it comes to core challenges like setting up cutting-edge ways of communicating and transparent ways to collaborate, both within our organisation and with our clients. We've already in this context been able to get numerous projects off the ground, with the help of our internal communication tools like the in-house mobile business app, the CEO's video podcast or virtual business gatherings.
2021 is particularly in focus with all these activities, courtesy of smarter digitalisation, simplifying and speeding up processes so that we're increasing the quality of our products and services for our customers. We especially want to make our sales division completely digitally led, for example regarding onboarding of new clients. To put these digitalisation plans into effect successfully, however, three things for me are crucial to have on the level of the total organisation which, as part of the executive team, I want to put into effective practice on a daily basis: a notion of responsible leadership, a way of dealing with each other that is characterised by mutual appreciation, and a passion for CeramTec and one's own role in the company.
Prospects 2021
Digitalisation
Leadership
Purpose