Climate protection costs, but doing nothing costs more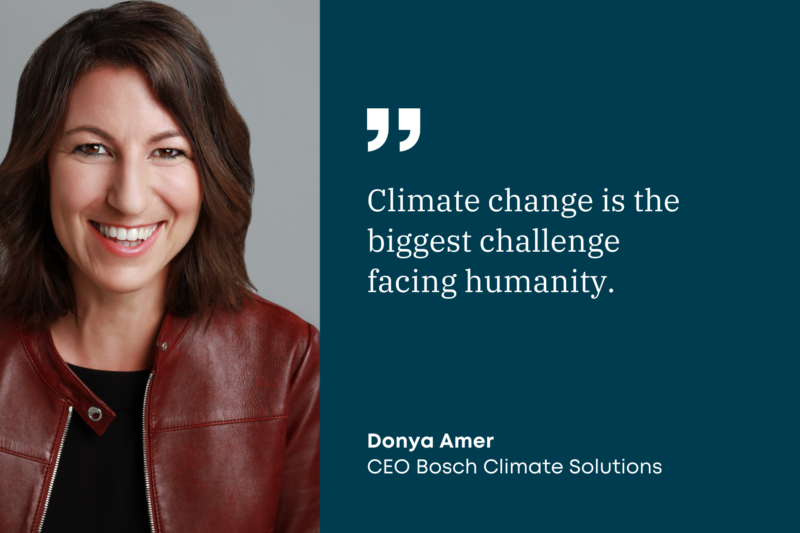 What do you want to move in 2021?
We need to take responsibility
Even though the struggle against this coronavirus has taken over so much of our everyday, climate protection hasn't disappeared from the business agenda. Climate change is the biggest challenge facing humanity.
In the context of the measures proposed in the 2030 climate protection programme, the German government has already been turning lots of screws in all sectors. It's high time to take this seriously, here and now.
For Bosch, climate protection is a key component of business responsibility.
Bosch has long years of experience, gained as a result of more than 1200 energy-efficient projects and over a thousand experts working on this issue.
At Bosch Climate Solutions, our mission is to multiply this combined know-how in the market and to fast-track other companies along their individual CO2 journeys.
My aim for 2021 is to position the theme of climate protection by business more strongly at the management level and to point out its economic added value. So, for me, what's important is the idea that "climate protection costs, but doing nothing costs more". Achieving CO2 neutrality is a process of transformation that affects the whole business realm. This transformation will only succeed when sustainability and climate protection are conveyed as a core business value and with a clear profile at the executive level.
The earlier that companies tackle this, the faster we attain global success. Action on the climate is a common social project and we need to deal with it as a highest priority all across our regions and industries.
The whole world will profit from this!
Prospects 2021
Transparency – through individual sustainability strategies
Climate protection – making it technically viable and economically beneficial
Technologies – implementing these and acting sustainably